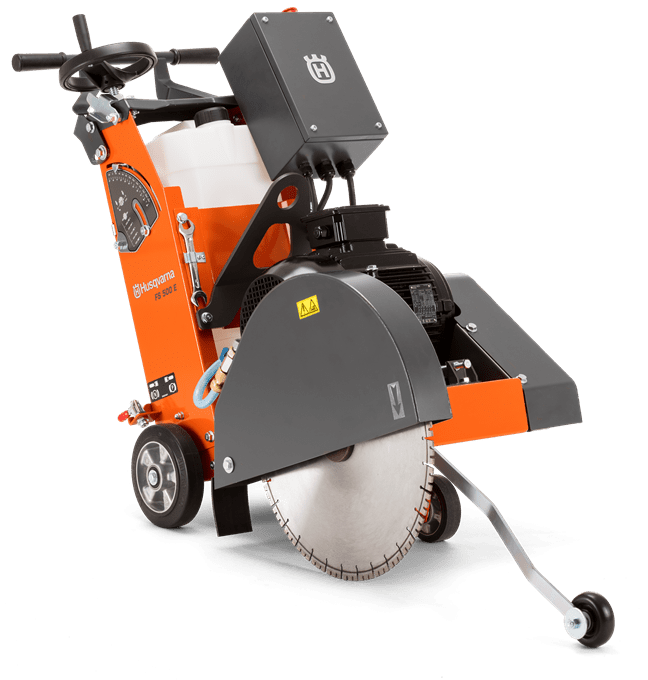 Description
The powerful IE3 zero emission certified 7,5 kW motor with optimised weight and balance ensures ergonomic working position and productivity. The built in water tank with optimised water flow helps to cut without external water supply.
Easy to operate and service
Automatic soft start, phase error detection and phase shift plug ensures ease of use. Easy accessible daily greasing of blade shaft.
CE-Eurotest certified and IE3 complient
Complies with health, safety and environmental regulations.
Prepared for connectivity
Ready for fleet management for machine status.
Large integrated water tank
Quick connection for water hose to the blade guard. No tools required for dis-assembly.
Engine
Rated input power – 7,5 kW
Engine cooling – Air
Frequency – 50 Hz
Dimensions
Product size length – 1180 mm
Product size width – 560 mm
Product size height – 1000 mm
Weight – 145 kg
Cutting equipment
Arbor diameter – 25,4 mm
Blade depth control – Indicator only
Blade diameter, max – 500 mm
Cutting depth, max – 320mm