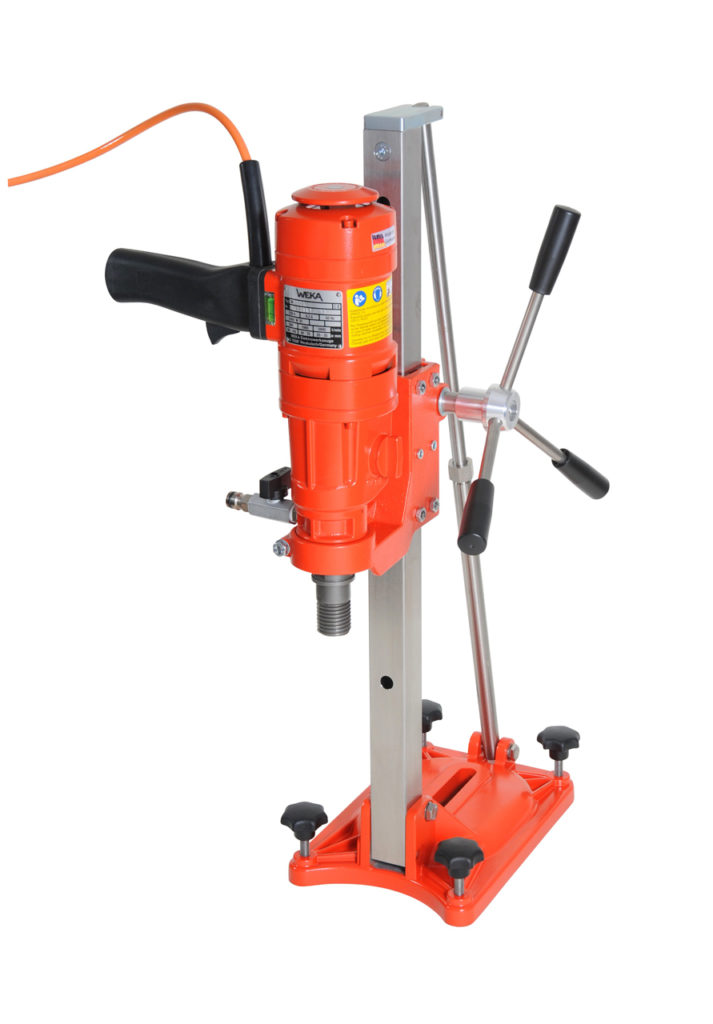 Description
Compact diamond core drill stand, high stability – low weight, wear-resistant components, inclination up to 80°.
Features
65mm – 250mm (300mm with spacer) diameter wet core drilling.
Applications
e drill rig KS 18 is characterized by a wide range of applications. Bore holes with small and medium diameter up to 180mm can be drilled fast and safe in the entire field of the construction industry.
The combined rig foot with vacuum fixture can be used for special surfaces, e.g. tiles.
Recommended for WEKA diamond core drilling machines type DK 11 – DK18.
Specs
Length
770mm
Feed way
514mm
Drill bit length max.
530mm
Drill bit diameter max.
180mm
Inclination
80degree
Mounting neck diameter
60mm
Weight
9,5kg