DR400 RIG & 415V 3 PHASE MOTOR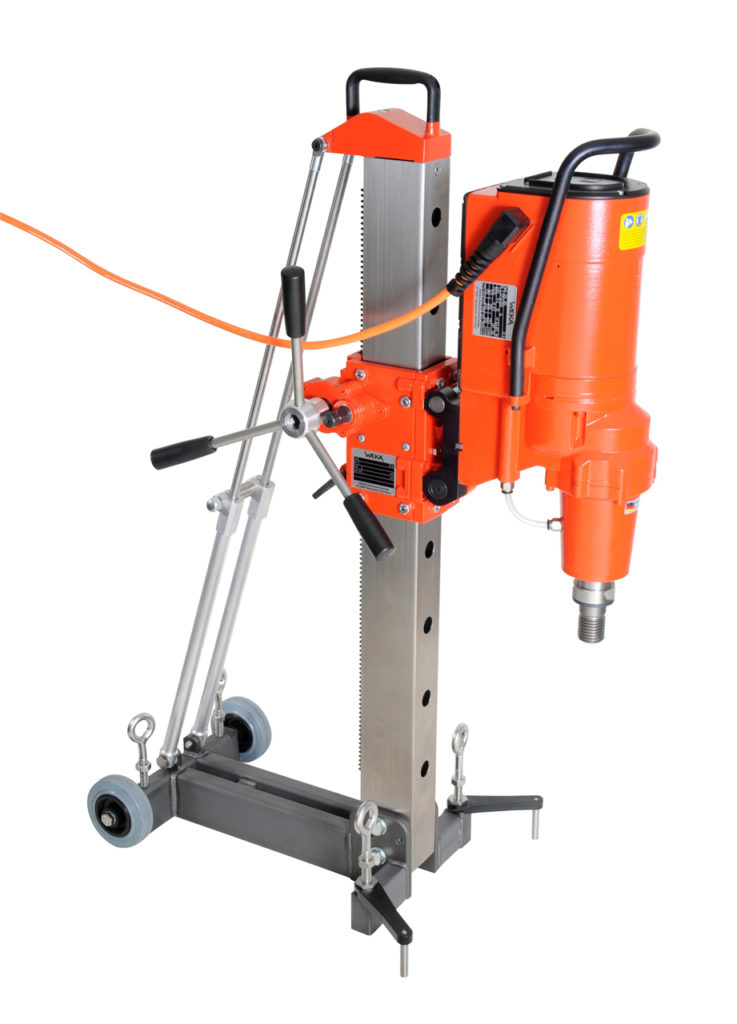 Description
Stand base made of steel or aluminum, stable sliding guide made of wear-resistant compound material ensures precise drilling, easy installation of the drill thanks to quick-change system.
150mm – 500mm diameter wet core drilling
Applications
The drill rig KS 50 is characterized by a wide range of applications. Bore holes with medium and large diameter can be drilled fast and safe in the entire field of the construction industry
The combined rig foot with vacuum fixture can be used for special surfaces, e.g. tiles
Recommended for WEKA diamond core drilling machines type DK26, DK32, SR25, SR38, DK42 and DK52.
Specs
Length
1070mm
Feedway
630mm
Drill bit length max.
620mm
Drill bit diameter max.
500mm
Inclination
45degrees
Rig foot
Combined foot
Machine fixture
Quick change plate
Weight
19.5kg