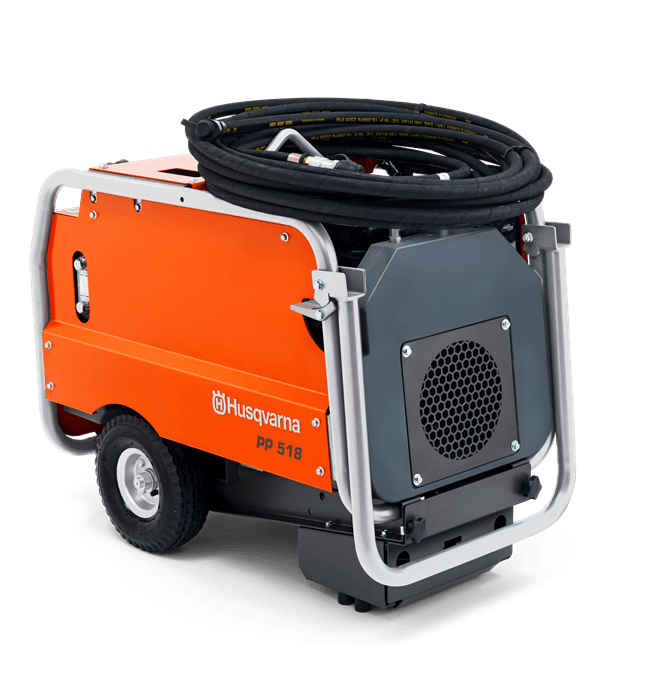 Description
PP 518 is a petrol-powered power pack for hydraulic products like our DM 406 H drill motor, K 3600 MK II and K 2500 power cutters.
Smart fuel-saving system
Fuel-saving automatic power-on-demand, adjustable for different equipment and hose lengths. Can be switched off when constant power is desired.
Easy to store and transport
Compact size, large pneumatic tires and convenient folding handle.
Optimum power with precise flow control
Allowing you to get the most performance out of your hydraulic equipment.
Easy doorway passage
Hydraulic hose attachment on front panel gives easy doorway passage.
Motor
Output power (As rated by the engine/motor manufacturer)
10.42 kW
Exhaust emissions (CO2 EU V)
901.18 g/kWh
Dimensions
Product size length
860 mm
Product size width
550 mm
Product size height
740 mm
Weight
127 kg